A Living Lab project where we co-create the most desired technical solution for water treatment on a world heritage island together with stakeholders. We produced an educational program for primary school children to learn about water treatment with algae. I had the privilege to create illustrations of all of our ideas, shown on this page. We started depicting the main interests of the Pampus team as well as the academic team to find our scope for the project. All illustrations by me
SUSTAINABLE DEVELOPMENT
In september 2019, the AMS Institute and Pampus Island joined forces in their shared vision of contributing to the sustainability transition arising from the UN Sustainable Development Goals. Pampus, being UNESCO-world heritage, is hereby raising the bar for other UNESCO-sites to follow in this transition. I was part of the AMS graduate team working on this case, in the format of an urban Living Lab, with a main goal of improving wastewater treatment on Pampus: "How can Pampus become self-sufficient with a synergy between the production of drinking water, energy generation and sewage treatment?"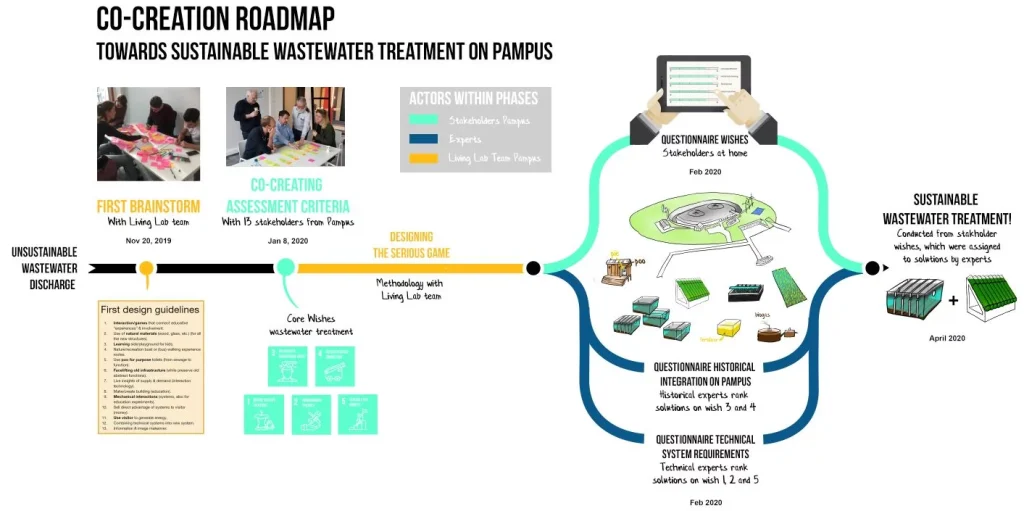 CO-CREATION AS A DRIVER
The process of the living lab showed the importance of co-creation. The coherence between case owners, stakeholders and the Living Lab team has resulted in promising expectations for the future of Pampus. The first co-creation session provided the input for defining the core wishes of stakeholders, and the surveys amongst stakeholders and experts resulted in the necessary data to rank possible (combinations of) systems that will deal with the challenge of treating sewage on the island of Pampus to varying extents.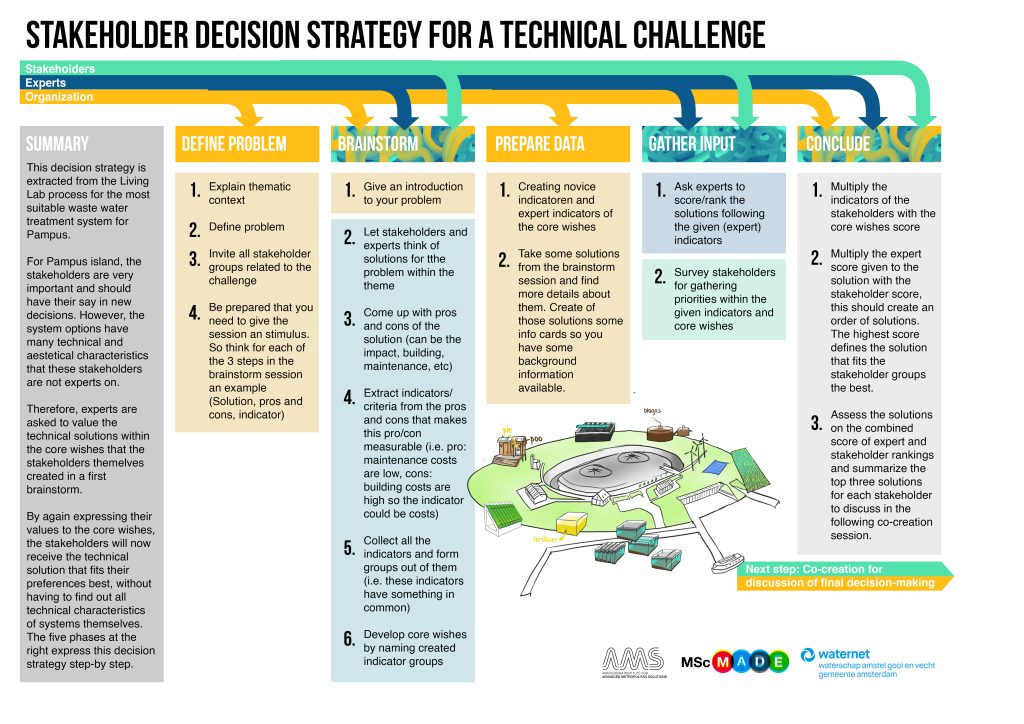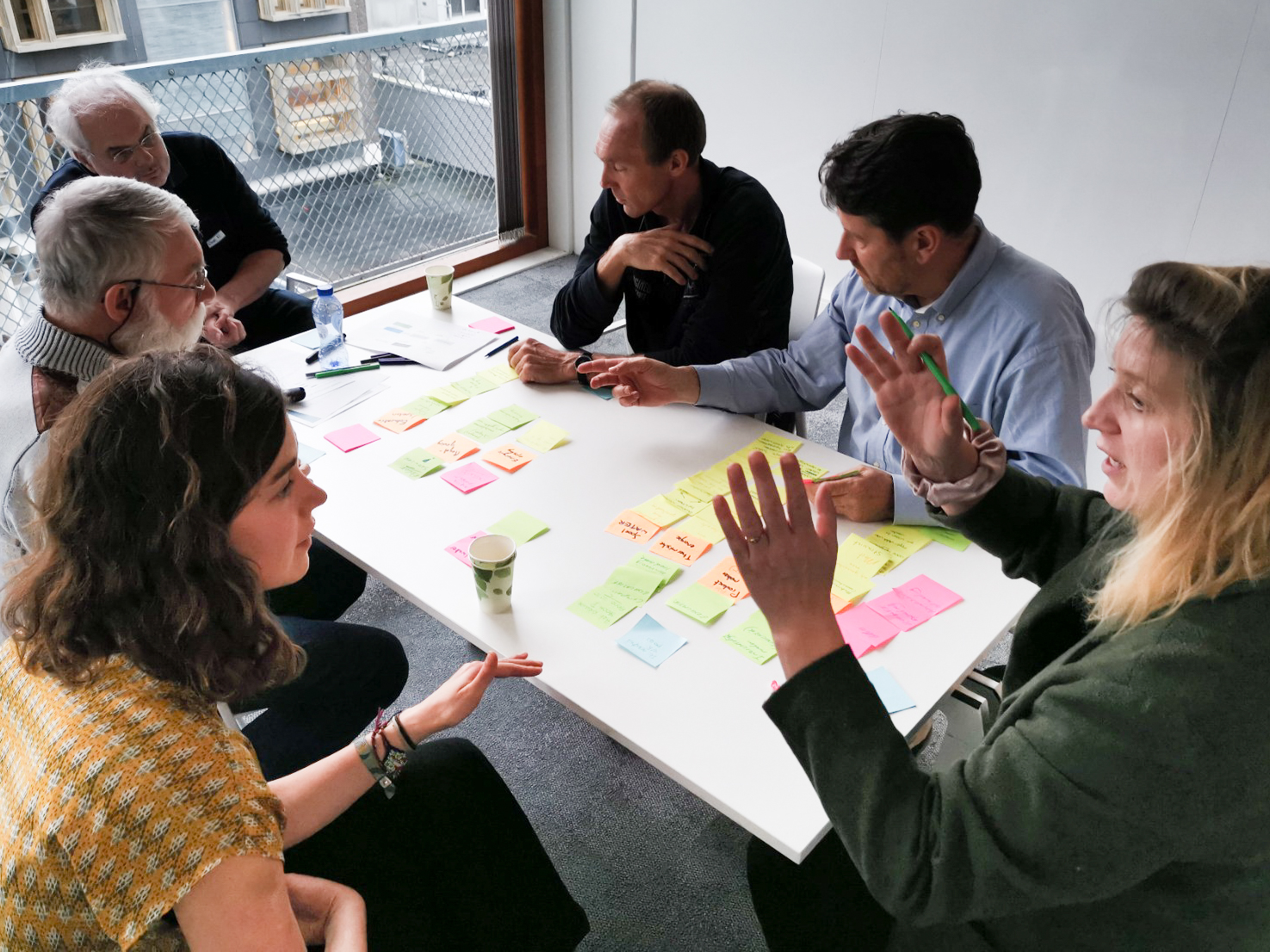 For the technical solutions that had to be judged by less technical stakeholders, I made illustrations of them to show the functions and my teammates made those into elaborate sheets with technical details.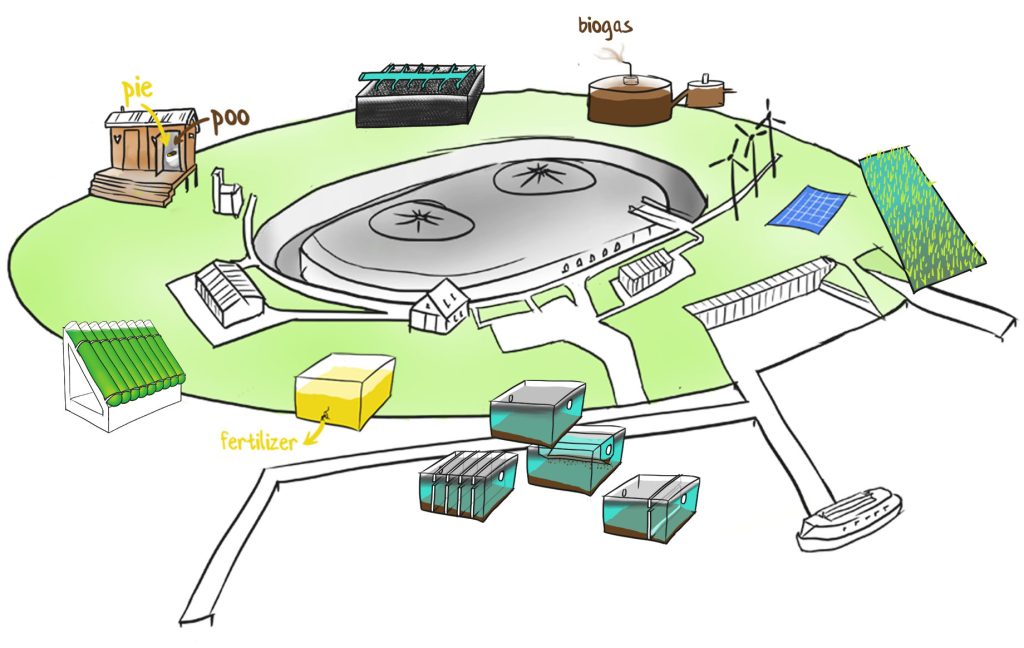 ALGEA FOR PAMPUS
Outcome of the participation process is that an Anaerobic Baffled Reactor (ABR) with Algae Reactor results in clean water with less than maximum permitted values of the chemical elements and organic matter. The algae reactor has a large value also for the educational program for children on Pampus. Therefore I illustrated a home-school poster with the solution for Pampus on the left and a practicum to clean water with algae yourself, on the right.